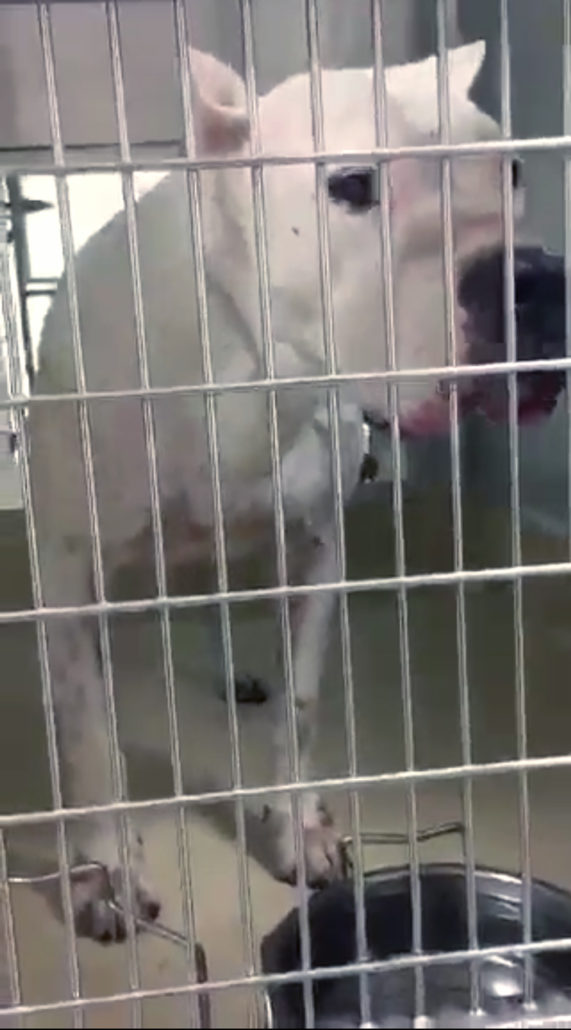 This is our Bruno, a male we saved from Miami Dade shelter who truly was a big mush bear and stunningly handsome. In early 2017 he was found as a stray and adopted, only later to be found as a stray again after Hurricane Irma barreled through Florida. We took action quick and our volunteers picked him up and off he was to his foster parent, who fell in love with him right away!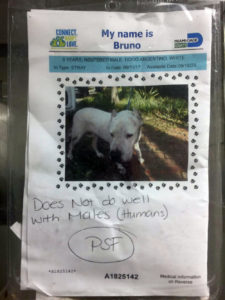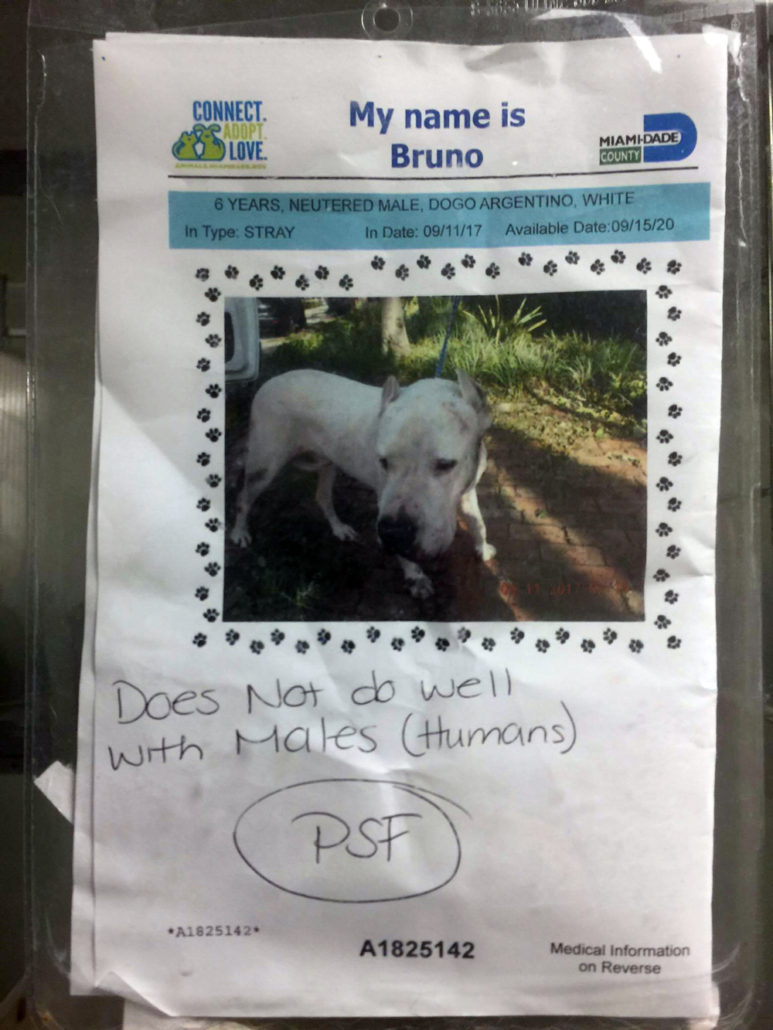 At the shelter they said he wasn't good with men and had him in the back out of public view. Guess they didn't know he is good with everyone, even other dogs! Clearly he was judged by his size and breed along with being scared and alone.
Lisa noticed his face had some swelling and thought it may be an injury, unfortunately it was cancer. And, it had spread. The vet said he had days to weeks to live so we wrote up a bucket list and Lisa gave him the best two months she possibly could. He put his toes in the sand and water at the beach, played at a park, watched movies on the lawn, ate donuts, had a birthday cake, and helped educate people about rescue and dogos.
His foster became his hospice foster and she says she would do it all over again because Bruno was just that amazing. We are thankful his final weeks were filled with love and compassion like every dog should have. He was laid to rest on November 30, 2017 and crossed the rainbow bridge to run free of cancer with all the other dog angels who have moved on without us.
Bruno is a perfect example of why we need fosters. Without a foster he probably would have died in that shelter alone and never get to experience all the fun things dogs should be able to do with their families. This loss devastated us at the DC Dogos family and he will never be forgotten. We know his legacy will continue as a reminder that all rescues are not damaged like so many people think. Dogos just want to be with their family more than anything else and Bruno loved being a part of family.