First we would like to just say, WE LOVE OUR DONORS!! Our dogs depend on donations and without funding we cannot save lives.  We are registered 501(c)3 organization with a fabulous unpaid volunteer staff! There are many ways to help and we cannot stress enough how every dollar adds up and collectively we can all make a difference in saving dogs. Your donations go towards medical care, spay/neuter, heartworm prevention, flea/tick prevention, training, transportation, microchips, and general care. A small amount goes towards administrative and insurance costs, these are very low but equally important so we can effectively and professionally operate the organization to save lives. We are Dedicated To Saving Dogos and all of the volunteers and dogs appreciate your support!
TOP DOG DONORS

• Donations of $500 + per year.  These are one time or additive throughout the calendar year.
• Donors will be recognized at top of Paw It Forward page with photo of any pet they wish.
• Donor and/or pet name is included with brief description of your pet and what makes him/her so special!
Please consider becoming a sustaining supporter of DC Dogos with a monthly donation.
– Donations of $5 or more and set up on monthly program.
– To become a monthly donor click HERE and be sure to check the box "make this a monthly payment"
– Donors will be recognized in monthly donor section using photo of any pet they wish and can include pet or donor name.
Whether you contribute $5, $20, or $200 a month, it all adds up to a truly meaningful commitment to our rescue. Your monthly gift provides us the financial foundation we desperately need to save the lives of more dogos. All gifts are tax-deductible.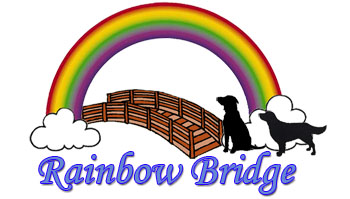 The death of an animal friend can be one of life's most difficult experiences. More than just a pet, she was your playmate and trusted confidante. He was your child and faithful pal. A memorial gift to DCDogos is a personal remembrance that honors the life of a pet.
– This is for those who have lost a pet and want to contribute to the organization in their honor!
– Any pet can be honored in this section including all dog breeds, cats, birds, guinea pig, fish, cow, and others.
– You will need to note on your donation that this is in honor of your pet include name and dates that we can share with your photo.
– Although we try to catch all the notes, some may get past us so please reach out to us at donate@dcdogos.net to send us info about your beloved pet.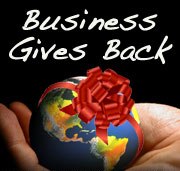 – We encourage businesses to support the rescue!
– To be recognized the business must donate
$50 – $249 and their name will be displayed in this section
$250-$999 and their name/logo will be displayed in this section.
$1000+ and their name, logo, and link to their website will be displayed in this section.
We Need Your Help
The rescue depends on donors in order to care for the dogs and this rescue is all volunteer, which means nobody is receiving any compensation for the work they do with DC Dogos. We do have overhead costs that must be considered, but they are kept to a minimum so the money goes to where it is needed most, our Dogos.
We are a 501(c)3 organization which allows your contributions to be tax deductible. You have many donation options including Paypal, Amazon Smile, Monthly Contributions, Fundraiser Campaigns, and Mail In (Yes, we do accept checks too!)

*DC Dogos, Inc.is a Maryland non-profit corporation and tax-exempt under Section 501(c)(3) of the IRS Code.  Your donation is tax-deductible under section 170 of the Code. Per Maryland law, our financial statements are available upon request.
Pooch Patron Sponsorship – $100 – $500
Team Dogo Sticker
Certificate of sponsorship
Spot on Wall of Fame
Photograph and fact sheet of your Dogo
Leader of the Pack Sponsorship – $500 – $1000
Team Dogo Sticker
Team Dogo T-Shirt
Certificate of sponsorship
Spot on Wall of Fame
Photograph and fact sheet of your Dogo
Top Dog Sponsorship – $1000+
Team Dogo Sticker
Your choice of (2) Team Dogo Attire
Certificate of sponsorship
#1 Spot on Wall of Fame
Photograph and fact sheet of your Dogo
SPONSOR THIS DOG
Captain was found as a stray in Miami immediately after Hurricane Irma.  He is about 10 months old, unaltered and up to date on shots. Captain is a very friendly, fun, playful pup who is eager to please.  He needs basic training and does well with treat rewards and he is crate trained.  Captain will do well in a home with another playful pup and somewhere he can run and play to burn off his puppy energy!!
This young boy is not neutered yet due to his age but will be neutered when he turns 1.  He is a healthy boy up to date on shots and loves everyone he meets. He is crate trained but still needs to learn how to be fully house trained. Captain is such a fun dog and really deserves a great home!
If so, contact us, we are all ears to hear your ideas!